6 Jul 20, 03:28 PM

giantsfan19070: NOT SURE WHAT YOUR TALKING ABOUT TINA....THERES NO TOURS FOR A FEW DAYS THEY TOOK A BREAK FOR HOLIDAY
6 Jul 20, 10:41 AM

tlmf30s: am I missing some thing I have looked for game of the day about 4 times and there is not a thing ?
4 Jul 20, 04:52 PM

Kermitthefrog99: Happy Birthday Diva
4 Jul 20, 08:36 AM

brend105:
Diva !
4 Jul 20, 08:29 AM

grandmax6x3x: HAPPY BIRTHDAY DIVA
4 Jul 20, 07:53 AM

disneydiva198: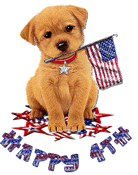 3 Jul 20, 11:42 PM

giantsfan19070: /E the winners name always goes first
3 Jul 20, 09:07 PM

giantsfan19070: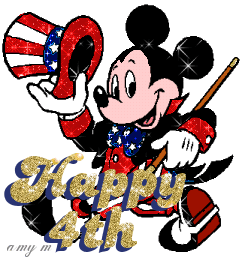 EVERYONE BE SAFE AND ENJOY THE DAY TO THE BEST WE CAN IN THIS CRAZY WORLD WE LIVING IN
3 Jul 20, 09:06 PM

giantsfan19070:
DIVA HOPE YOU HAVE A GREAT DAY AND MANY MORE
3 Jul 20, 07:22 AM

grandmax6x3x: your very welcome sent them early just in case they had problems with deliveries because of the holiday enjoy them
2 Jul 20, 04:52 PM

disneydiva198:
Gina I just got your flowers today and the balloon. You made my week.
2 Jul 20, 11:47 AM

disneydiva198: A VERY SPECIAL THANKS TO GINA FOR SHOWING UP TO ALL GAMES. SORRY THEY ALL GOT MOVED.
2 Jul 20, 09:02 AM

disneydiva198: OK ALL MY FIRST GAME IS OVER IN TRI-PEAKS. SINCE POGO GIFTED US THOSE BADGES LETS GET THEN TOGETHER. HOPE U CAN JOIN ME.
1 Jul 20, 09:42 AM

disneydiva198: HAD TO RESET MY GAMES ALL. SORRY PLEASE JOIN ME FOR FUN
1 Jul 20, 09:35 AM

SharonandJoey: ATTN ALL DIVA IS RUNNING LATE CAUSE OF HER COMPUTER TY
30 Jun 20, 10:55 AM

disneydiva198:
HOPE YOU CAN COME OUT AND JOIN ME TOMORROW. I NEED YOU TO JUMP OR GAMES GET MOVED OUT
30 Jun 20, 09:42 AM

disneydiva198: COME JOIN ME FOR TOURS TODAY IM HERE ALL DAY JUST FOR YOU
29 Jun 20, 11:13 AM

disneydiva198:
CANT SIT HERE WITH NO ONE SHOWING UP. ILL TRY AGAIN TOMORROW
29 Jun 20, 10:01 AM

disneydiva198: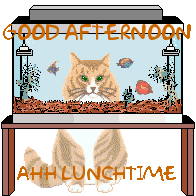 COME JOIN ME FOR SOME GAMES ALL DAY MONDAY
27 Jun 20, 08:25 PM

disneydiva198: GAMES ARE SET FOR SUNDAY ALL... HOPE YOU CAN JOIN ME FOR FUN