20 Feb 20, 10:25 PM

Robin: Could i plz get activated...ty

20 Feb 20, 11:56 AM

Cindy:

Yaz Option You Are Now Activated....Have A Good Time

ing!!

19 Feb 20, 09:18 PM

Cindy: Option I Do Not See Your Name To Be Activated. Please Register Again. I Will Check Back Tomorrow To See If You Had...~smileZ~....
19 Feb 20, 03:12 PM

Option: I was activated but get error when trying to log in...help plz..ty

17 Feb 20, 10:44 AM

Cindy:

Everyone Have A Marvelous Monday!!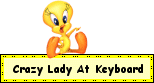 16 Feb 20, 10:37 AM

xSirFire2x:

GM THIS BLESSED SUNDAY,HAVE A SAFE ONE.