01/19/19 09:13 PM

jumpspead: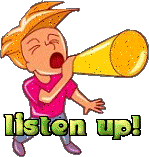 TOMORROW MORNING PLS JOIN SKY AT 8:15AM & 8:45AM FOR LOTTSO AND THEN HE HAS BOWLING AT 9:30AM THEN AT 10AM THERE ARE 3 DCRS WITH DEEP AKA BRIAN. PLS JOIN THESES GUYS AND SUPPORT THEM. THANKS
01/19/19 08:02 PM

DEEPPURPLE66: Thought for the Day Change is not visible on a daily basis but may be revealed when I am not looking.
01/19/19 10:44 AM

auntducky46: I WILL BE WORKING TOMORROW AND NEXT WEEKEND SO PLS JOIN SKY TOMORROW AND NEXT WEEKEND I HAVE EARLY HOURS NEXT WEEKEND ALSO SORRY ALL I MISS YOU<3
01/19/19 10:42 AM

auntducky46: TY ALL FOR JOINING ME THIS MORNING YOUR AWESOME
01/19/19 10:37 AM

thumper7110: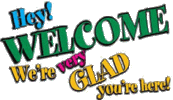 DJKOKO GLAD YOU CAME ABOARD
01/19/19 08:01 AM

auntducky46: GM ALL ITS SATURDAY HAVE TOURS UP THIS MORNING COME JOIN ME BEFORE I HAVE TO LEAVE FOR WORK TOURS START AT 8AM IN LOTTSO
01/19/19 08:01 AM

auntducky46: THANK YOU SKY AND BRIAN FOR ALL YOUR HELP IT IS REALLY APPRECIATED LOVE YOU ALL
01/19/19 05:07 AM

skybrowser: HEY EV1 DUCKY IS WORKING ON SUNDAY SO I SET LOTTSO AT 8:15 AND 8:45 AND SLOW BOWLING AT 9:30 PLEASE IF YOUR UP JUMP IN AND JOIN THE FUN
01/18/19 10:44 PM

detroittigers646: SPAREME
01/18/19 10:43 PM

detroittigers646: WELCOME TO SPARME DJKOKO58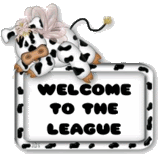 01/18/19 10:40 PM

jumpspead: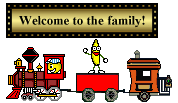 DJKOKO HAVE FUN IN TOURS
01/18/19 10:05 AM

DEEPPURPLE66: THOUGHT FOR FRIDAY: What a man thinks of himself, that is which determines, or rather indicates, his fate.
01/17/19 07:17 PM

jumpspead: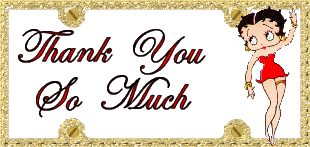 A BIG THANK YOU GOES OUT TO BRIAN AND SKY FOR HELPING OUT WITH TOURS ON SUNDAY MORNING. I TRULY APPRECIATE IT. E1 AT 9:30AM SKY WILL HAVE SLOW BOWLING AND BRIAN WILL HAVE DCRS AT 10AM
01/17/19 01:04 PM

thumper7110: THE NEXT TIME U SEE PAJAMAS IN THE MINI MALL DET A PAIR....IM GONNA HOST A PAJAMA PARTY...YOU CAN EVEN SMACK PILLOWS
01/17/19 11:59 AM

DEEPPURPLE66: Thought to Ponder: Grateful is a feeling. Gratitude is an action.
01/17/19 11:50 AM

thumper7110: CORRECTION TO M SLOTS MNM BADGE TO WINNER BUXS TO LOSERS
01/17/19 11:49 AM

thumper7110: TODAYS TOURS R 400 MONOPOLY SLOTS BUXS TO MNM BADGE TO WINNER BUXS TO LOSERS .....500 ALI BABA SLOTS BUXS TO WINNER MNM TO LOSERS DONT MISS OUT ON OUR FUN TIMES YOU NEVER KNOW WHAT MIGHT HAPPEN
01/16/19 12:19 PM

DEEPPURPLE66: WEDNESDAY'S WORDS: Faith is a prerequisite of any undertaking!
01/15/19 12:02 PM

DEEPPURPLE66: DEEP'S THOUGHT: It is the weak who are cruel. Gentleness can only be expected from the strong.
01/14/19 08:13 AM

Dragonlew: SORRY I MISSED YOUR TOUR, CATHY....ALREADY HAD PLANS FOR SOMETHING ELSE IMPORTANT.