69ERS, PLEASE LOG INTO YOUR ACCOUNT IN ORDER TO POST YOUR MESSAGES IN THE HOG TALK CBOX.
09/20/18 03:11 PM

HBowers423: She You Call Me OUT For Being Silley I am very Sorry and i Apologize To The Team!!
09/18/18 09:26 AM

sheluvslvng: LEAGUE VS LEAGUE WITH TUTT RADIO AT 8PM. GOOD LUCK TUTT AND 69ERS!!!!
09/12/18 12:46 PM

sheluvslvng:

TODAY IS TD DONATION DAY 69ERS! EVERY TOURNEY WILL HAVE EXTRA BUX GIVEN AWAY. I APPRECIATE YOU ALL!!!
09/08/18 08:11 PM

sheluvslvng: WELCOME TO THE LEAGUE WHITECACTUS477 AND GOOD LUCK!
09/08/18 06:09 PM

sheluvslvng: HI GANG, WE ARE PLAYING IN 20'S FAST ROOMS TEMPORARY ROOM 126, COME AND JOIN US. YOU CAN ALSO FIND US ON YOUR FRIEND'S LIST.
09/03/18 05:09 PM

reddrumtwo: HEY MR> LUCKY WB BUDDY BEN A LONG TIME ITS GONNA GREAT SEEING YOU AGAIN GL IN TOURS
09/02/18 11:55 AM

Luckyplayer2254: Thank you looking forward to joining staff again
09/02/18 10:51 AM

sheluvslvng:
WELCOME BACK LUCKY! WE MISSED YOU!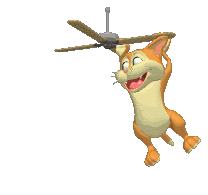 08/30/18 07:12 PM

sheluvslvng: PRAYERS GOING OUT TO lUCKY AND HIS FAMILY.
08/25/18 01:11 PM

reddrumtwo: hey HB get a sticky note write TAB 20's FREE ROLLERS on it stick it on your monitor it will be eazy to find the room we play in mgf hagd see you in tour lol have fun
08/24/18 06:58 PM

sheluvslvng: HELLO 69ERS. TOMORROW NIGHT AT 7PM, WE WILL BE PLAYING 8 BALL, IN INTERMEDIATE ROOM 1. aLSO WILL BE TRYING A COUPLE OF AFTERNOON TOURNIES OVER THE WEEKEND. PLEASE CHECK THE TOURNEY CALENDAR.
08/22/18 03:41 PM

sheluvslvng: On this page, scroll down on the right side and you will see the bowling room, just click on it.
08/22/18 03:40 PM

sheluvslvng: HBowers it's Fast 20"s Freerollers
08/22/18 03:19 PM

HBowers423: guess i am past helping but i cant find the room we play in it has just vanished
08/17/18 05:16 PM

sheluvslvng: WELCOME TO THE LEAGUE HBOWERS AND GOOD LUCK!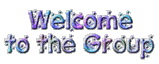 08/07/18 07:46 PM

sheluvslvng: TY FOR THE GAMES TUTT!!!
07/31/18 08:56 AM

sheluvslvng: Welcome back Dee!

07/29/18 01:48 PM

suzanne152blue: Welcome back to the league Glory_Dee
07/26/18 09:29 PM

sheluvslvng: TY FOR EVERYTHING SUZ LOVES YA SEE Y'ALL WHEN I'M IN TEXAS LOL
07/15/18 01:34 PM

sheluvslvng: SUZ YOU GOT YOUR NAME UP IN LIGHTS! WTG!!!!