69ERS, PLEASE LOG INTO YOUR ACCOUNT IN ORDER TO POST YOUR MESSAGES IN THE HOG TALK CBOX.
11/22/18 10:58 AM

sheluvslvng: HAPPY THANKSGIVING TO THOSE OF YOU CELEBRATING!
11/01/18 05:36 PM

Bump69:
PLEASE JOIN ME @ 8PM FOR MY 1ST TOURNAMENT IN YEARS. ALSO PLEASE BE PATIENT WITH ME FOR I AM HAVING TO REFRESH MY MEMORY "IT'S BEEN A LONG TIME".
11/01/18 05:32 PM

Bump69:
PLEASE JOIN MY "FIRST TOURNAMENT"
10/30/18 04:37 PM

sheluvslvng: UMMMMM, THE WB WAS FOR FOXEY!
10/29/18 08:50 PM

sheluvslvng: WELCOME BACK WE'VE MISSED YOU SO MUCH!!!!!
10/25/18 07:47 PM

Bump69: Thank you so very much Cindy! <3 Love my league!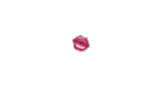 10/23/18 08:52 PM

sheluvslvng: CONGRATS ON WINNING THE LEAGUE VS LEAGUE BUMP!!!!! VERY NICE 2ND KOH!!!!! TY TUTT!!!!
10/23/18 05:45 PM

sheluvslvng: WE ARE WELCOMING TUTT RADIO TONIGHT AT 8PM. GOOD LUCK TO ALL!!!
10/22/18 07:41 PM

bigatitude1: thank you sis
10/22/18 10:50 AM

sheluvslvng: Big Bux tourney tonight at 8pm 69ers.
10/22/18 10:50 AM

sheluvslvng: Happy Birthday Mike

10/10/18 06:12 PM

sheluvslvng: HEY Y'ALL, TAKE A FEW MINUTES TO READ THE NEWS ON POGO ABOUT JAVA AND THE GAMES.
09/20/18 04:11 PM

HBowers423: She You Call Me OUT For Being Silley I am very Sorry and i Apologize To The Team!!
09/18/18 10:26 AM

sheluvslvng: LEAGUE VS LEAGUE WITH TUTT RADIO AT 8PM. GOOD LUCK TUTT AND 69ERS!!!!
09/12/18 01:46 PM

sheluvslvng:

TODAY IS TD DONATION DAY 69ERS! EVERY TOURNEY WILL HAVE EXTRA BUX GIVEN AWAY. I APPRECIATE YOU ALL!!!
09/08/18 09:11 PM

sheluvslvng: WELCOME TO THE LEAGUE WHITECACTUS477 AND GOOD LUCK!
09/08/18 07:09 PM

sheluvslvng: HI GANG, WE ARE PLAYING IN 20'S FAST ROOMS TEMPORARY ROOM 126, COME AND JOIN US. YOU CAN ALSO FIND US ON YOUR FRIEND'S LIST.
09/03/18 06:09 PM

reddrumtwo: HEY MR> LUCKY WB BUDDY BEN A LONG TIME ITS GONNA GREAT SEEING YOU AGAIN GL IN TOURS
09/02/18 12:55 PM

Luckyplayer2254: Thank you looking forward to joining staff again
09/02/18 11:51 AM

sheluvslvng:
WELCOME BACK LUCKY! WE MISSED YOU!