17 Mar 18, 10:32 AM

LILpink707: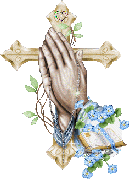 STILL PRAYING BARB HOPE YOU GET BETTER SOON HUGS
15 Mar 18, 07:13 PM

llowe47: Get well soon Barb. Pepsi u r both n my prayers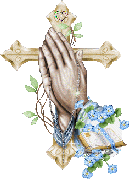 14 Mar 18, 08:35 PM

LILpink707: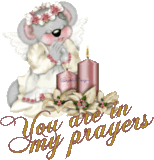 BARB SS TO HEAR GET WELL SOON
12 Mar 18, 04:54 PM

sheIlssea05: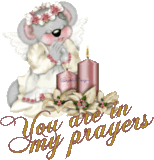 Praying for you Barb. I love you
12 Mar 18, 10:22 AM

TweetySexyPi: THANKS PEPSI! BARB IS IN MY HEART AND LOVE HER MUCH. I WILL KEEP HER IN MY PRAYERS AND WISH HER WELL. WEENIE HAS MY NUMBER IF YOU NEED ME. HUGGSS
12 Mar 18, 07:01 AM

halloweencat02: I haver your # now pepsi i tried to cal you this am n left my # on your voice mail Fans!! Pray!!
11 Mar 18, 08:15 PM

pepsifreak5980: update on my mom barb smith she has been moved to the icu and on a vent she cant breath on her own weenie i have tried several time to put my phone no up here but it is blocking the area code please email me @ pepsifreak5980@yahoo.com with ur phone no and i will call you
11 Mar 18, 08:09 PM

pepsifreak5980: opps sry my phone no is
0 665 4530
11 Mar 18, 08:09 PM

pepsifreak5980: opps sry
0 665 4530
11 Mar 18, 08:07 PM

pepsifreak5980: This is barb daughter jamie weenie please call me
0 665 4530
9 Mar 18, 07:40 PM

fuzzyhussy: Missing you Barb, praying and thinking of you lots!! Hurry up and get well, we need you!!!
6 Mar 18, 06:56 AM

halloweencat02: UPDATE ON BAR B SHE IS STILL IN HOSPITAL & STILL NEEDS ALL YOUR PRAYERS
4 Mar 18, 11:32 AM

TweetySexyPi:
KEEPING BARB IN YOUR PRAYS LOVE YOU SISTER BARB
3 Mar 18, 01:49 PM

Terminator: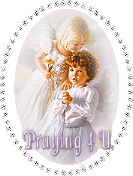 undefined thinking of ou & praying for you . Get soon Barb. God Bless
2 Mar 18, 10:33 AM

TweetySexyPi: HOws Barb doing?
27 Feb 18, 05:06 PM

llowe47: Can't even get into room to play, sorry.
27 Feb 18, 05:01 PM

llowe47: Don't have a screen I can see or type in for game.
27 Feb 18, 03:45 PM

llowe47:
Barb.
25 Feb 18, 04:09 PM

halloweencat02: SHE IS HAVEING SUGERY WESNDAY FOR THE FLUID AROUND HER HEART WILL LET YOU ALL KNOW MORE WHEN I DO
25 Feb 18, 04:06 PM

halloweencat02: UPDAT ON BARBBBBBBBBBB