6 Apr 18, 10:19 AM

TweetySexyPi: GOD BLESS YOU ALL FOR LOVE SHOWN FOR BARB. SHE WILL FOREVER BE IN OUR HEARTS THANK YOU SO MUCH.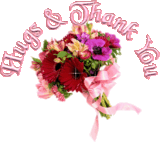 6 Apr 18, 09:26 AM

halloweencat02: PLEASE BE SURE TO JUMP 8 PM TONIGHT FOR BARBS MEMERAL TOUR I HOPE TO SEE YOU ALL THERE I KNOW ALL OUR HEARTS ARE BROKE MINE SURE IS BUT I WILL BE THERE TY TWEETY FOR HOSTING THIS
6 Apr 18, 09:24 AM

halloweencat02: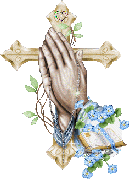 THIS MESSAG IS FROM JOY HA OF THE WIZARDS SHE WISHES YOU TELL EVERYONE FROM HER & the wizards her heartfelt sorrow of loseing bar she was a good FRIEND OF BARBS BARB MENT THE WORLD TO HER AS SHE DID TO ME & TO ALL OF YOU THANK YOU JOY FOR YOUR POST WE LOVE YOU ALSO
5 Apr 18, 04:12 PM

llowe47: I am so sorry to hear abt Barb. I will greatly miss her
5 Apr 18, 03:23 PM

amym26a: I am so sad to hear about Barb <3 I am thinking of her, her family and all of you <3 Will you tomorrow night . Hugs to all.
5 Apr 18, 02:38 PM

TweetySexyPi: WELCOME PEPSIFREAK NEW TD

5 Apr 18, 02:21 PM

LILpink707: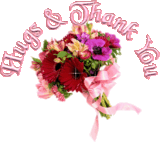 I WILL BE THERE
5 Apr 18, 02:08 PM

TweetySexyPi: ATTENTION PLEASE: TOMARROW EVENING 8 PM WILL BE THE BARB SMITH MEMORIAL TOUR HONARING OUR BELOVED LEADER. GOD BLESS YOU BARB WE MISS AND LOVE YOU. TWEETY
5 Apr 18, 01:39 PM

LILpink707: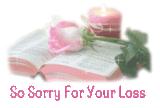 BARB IS A WONDERFUL WOMEN SHE WILL BE MISSED BUT NEVER EVER FORGOTTEN R.I.P BARB
5 Apr 18, 12:38 PM

duerplayer: SO SORRY TO HEAR ABOUT THE LOSS OF OUR HOST BARB SHE WILL BE SADLY MISSED BUT ALWAYS IN MY HEART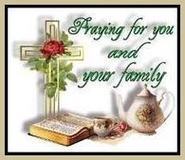 5 Apr 18, 11:56 AM

honeysueckle: I am so sorry to hear about Barb....she was an amazing woman !!...my prayers are with the family and friends....she will never be forgotten...
5 Apr 18, 10:30 AM

TweetySexyPi: I AM SO SORRY BARB WILL ALWAYS BE IN MY HEART & SOUL WHAT A BLESSING TO GET TO KNOW HER. MY HEART POORS OUT TO YOU JAMIE LOVE YOU TOO.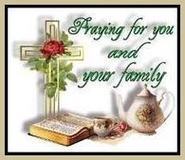 5 Apr 18, 09:53 AM

halloweencat02: FANS: i HAVE NO WORDS THIS HURTS FANS UT I KNOW SHE IS AT PEACE NOW...PEPSI THANK YOU FOR EVERYTHING I AM SO SORRY FOR YOUR LOSS N OURS SHE WAS VERY LOVED N ALWAYS WILL BE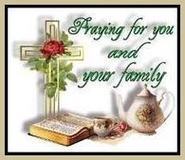 5 Apr 18, 09:14 AM

sheIlssea05: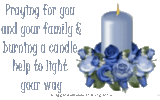 So sorry to hear. I pray God will give you and the family comfort in this time of need.
5 Apr 18, 08:34 AM

pepsifreak5980: she gained her wings at 5 45 am this morning
5 Apr 18, 08:33 AM

pepsifreak5980: Update Its with a heavy heart and great sadness that my mom barb smith gained her wings R.I.P mom i will always carry you in my heart forever intill we meet again love you mom
3 Apr 18, 08:13 AM

halloweencat02: FANS: i WANT YOU TO KNOW WE HAVE NOT GIVEN UP ON THIS LEAGUE BUT RIGHT NOW IT IS JUST TWEETY & i AS HOSTS AND WHEN WE SET WE REALLY NEED FOR ANY ONE THAT CAN TO PLAY SO WE CAN KEEP THIS LEAGUE GOINING FOR BAR & FOR ALL OF YOU WE WILL TRY TO SET MORE HERE & THERE & IF ANYONE CAN HELP BY WANTING TO HOST OR JUST TO PLAY PLEASE HELP US WE LOVE BARB & WE LOVE ALL OF YOU i WILL TRY MYSELF TO HAVE A TOUR SET EVERY FEW DAYS SO PLEASE KEEP CHEAKING THE HOME PAGE & PLAY WITH US LOVE YOU ALL CA

2 Apr 18, 07:18 AM

pepsifreak5980: mom i love you with all of my heart please get well so you can go home . i dont believe for 1 min that you dont want visitors are anyone not being able to call to see about you you should put your foot down and change your password and let all of your children have one day a week to call to ask how you are doing problem solved if only you will do that
2 Apr 18, 05:55 AM

pepsifreak5980: mo i love you with all of my heart and im praying for you to get stronger so u can get out of that hospital
2 Apr 18, 05:52 AM

pepsifreak5980: update now the poa will not allow visits to my moms room unless approved by her and she has taken the phone out of her room so that nobody can tell her we love her and also she set up my mom as no info given out so we cant even see how she is this is just messy and malice mompraying for you and i love you with akk my