18 Oct 20, 17:40

Pixie: Claudette!!! We Added Euchre 101... Thank you!
18 Oct 20, 07:24

CLAUDETTE: CAN YOU ADD EUCHRE101 THANKS
16 Oct 20, 19:12

Pixie: Thank you so much Margaritahour!!!! Love making pages for our peeps
15 Oct 20, 07:30

Margaritahour:
Thank you so much for my bowling page - I LOVE IT! You ALL always do such a good job on pages.
12 Oct 20, 16:48

Pixie: Thanks so much Micmon224!!!! We really appreciate hearing this. It is always our goal to give you the best we can!!!
12 Oct 20, 16:20

Micmon224: Pixi, Nonie, Tiara! Our Halloween Custom Page is SPOOKTACULAR!! TY TY! cbox.im/i/CD9pr.gif
11 Oct 20, 12:22

Pixie: Utohhh111
You are so very welcome!! I love working with you hun!
11 Oct 20, 11:51

Utohhh111: Pixie Dear You & Your Site Is The Best ... I Can Not Thank You Enough For All Your Hard Work & The Beautiful Pages You Have Done For Me.. Big Hugs To You!!
4 Oct 20, 14:40

Pixie: Hi Claudette!!! All TOC pages have been changed to add space for tourney info!!
3 Oct 20, 17:49

CLAUDETTE: OH WOW BEEN BUSY GETTING PAGES AND ALL N FOGOT TO CHECK HERE AM HAPP THAT I MADE YOUR DAY BETTER YOU ALWAYS MAKE MINE
3 Oct 20, 17:48

CLAUDETTE: TOC WITH TROPHY 2 ONE SILVER N 1 GOLD COULD USE A PLACE TO ADD OUR TOURN ON
2 Oct 20, 10:30

Nana:
30 Sep 20, 22:11

Rain_Raingoaway: Thank you sooo much Pixi for all the woderful pages you are done for me I love them, you ROCK hun tyvm !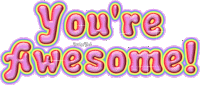 !
16 Sep 20, 10:34

Pixie: Thank you Claudette!!!! Was so good to talk to you....Stay safe and healthy....Hugs and Loves to you!
16 Sep 20, 09:55

claudette: finally orrganize with phone n internet... will call soon hugss
11 Sep 20, 08:07

Pixie: Thank you Carla!!! Got it and again, Thank You!
11 Sep 20, 07:50

carlasgraphics: Pixi, I sent you an important emai.
8 Sep 20, 20:05

Kedra: Thank-You so very much for my lovely tag. Love it so much
2 Sep 20, 13:57

Nonie: Thanks Footballchick and Va Gurl we love you both too!
1 Sep 20, 07:54

Pixie:
to Karen, Kedra, Paula and BogusB. You are our winners for August. Emails are coming your way!