Pixi Design Time (Pacific)


WE CAN ADD A DIGITAL OR ANALOG CLOCK IN YOUR CHATBOX LIKE WE HAVE HERE. THIS REPLACES THE FLASH CLOCKS THAT HAVE BEEN DISCONTINUED. THIS IS NOT AVAILABLE IN THE FREE CHATBOX.
15 Apr 21, 18:40

GOOSEY: LOVELY PGE AS USUAL TY PIXI N THE GIRLS
8 Apr 21, 19:06

Nonie: Your Very Welcome Bellini
7 Apr 21, 14:50

Bellini: Love my page! Thank you so much!!!
6 Apr 21, 08:33

Pixie: It seems that Clocklink is down at the moment
4 Apr 21, 15:47

Bellini: Thank you! Happy Easter All!!!
2 Apr 21, 20:38

goosey: oh happy easter to all of you hugsss
2 Apr 21, 20:37

goosey: took the golden one love it later ty
2 Apr 21, 18:11

goosey: gl all who won
2 Apr 21, 18:10

goosey: thanks Pixi ill check it out for toc
2 Apr 21, 18:08

goosey: Hugssss Pixi had problem earlier on here.. got it all working now it asked about new email adress its on here now.....wondering now if you have sent email to ladyhondas very seldom use that email but will check it ot soon ty
2 Apr 21, 14:12

LuckyLilAngel:
Thank You Pixie & Gang!! I love this site Like I love my League Teammates 19 yrs old on the 29th! I have donated 10.00 for the fab page ya made me Pixie for league!! And I can't believe I won another Page thru contest! xxvgl everyone in April!! So worth entering the Contest!!
2 Apr 21, 04:26

Kim: Thinking of my pals and hoping they are enjoying their time !
1 Apr 21, 19:23

Pixie: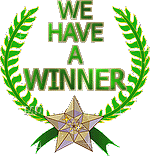 Bellini, JoAnn Lohlein, Danielle Layton, Pens71Steelers7, and LuckyLilAngel!!! Emails have been sent
31 Mar 21, 09:30

Pixie: Hi Rain!!! 3v3 is fixed!!! Thank you for letting us know!
30 Mar 21, 20:42

Rain_Raingoaway: I was trying to use the new 3Vs3 pages the #4 but the main image is not
g, can you plss check tthis for me Thank you!! hugsss!
30 Mar 21, 07:44

Pixie:
VaGurl!!!!
29 Mar 21, 14:56

VaGurl:
26 Mar 21, 15:51

LuckyLilAngel:
2 Thank you! Pixie for my awesome page! Please everyone join the contest, you won't regret it! Good Luck
25 Mar 21, 19:55

Nonie: Sorry right now we dont maybe we can get a few made and put up.
18 Mar 21, 08:05

GOOSEY: lost message, steampunk page ap first one vms and a few others hugss pixie