23 Feb 18, 15:09

Nonie_71: Your very welcome Dawn
20 Feb 18, 22:02

Dawnmarie1029: Thank you so very much for all of the awesome work that you do for me! Nonie is the best of the best!
20 Feb 18, 20:57

Pixie: You are so very welcome Mickey!!!
20 Feb 18, 14:23

Mickey: A very sincere Thank you to you and Nonie for the Beautiful page you did for our loss of a wonderful man, friend and he will be missed everyday going forward. With Love the Believers players
18 Feb 18, 12:25

Heather: If you use ANY other site than this, your CRAZY!!!! Pixie is the HTML Goddess our pages and main is the best! Thank you Pixie for everything you do for me and my league!
17 Feb 18, 19:02

dennis: did you get the temp i sent in st patty-8 just asking tysvm.
16 Feb 18, 17:31

Pixie: Kris you are so very very welcome!!!
16 Feb 18, 15:42

Kris: Ty sooo Much Pixie for my
pages!!! I cant thank you enough I love them
15 Feb 18, 19:15

FEARVIXEN: I am HA for pogo orphans and am possibly interested in a custom league page. could you please trillian me at: fearvixen1 thank you
14 Feb 18, 05:30

Halliwell Designs: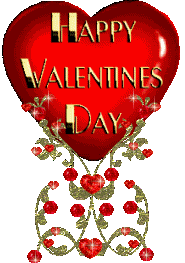 12 Feb 18, 16:15

Pixie:
New Category too!
12 Feb 18, 08:45

Pixie: awwwwwww...make me blush VaGurl! Thank you so much. Big Hugs
11 Feb 18, 22:05

VaGurl: Thank you very much for the awesome pages ~ Love everything you do, simply amazing the
work you do ( Nonie too !! )
6 Feb 18, 18:15

krazyemerald: was wondering is there any st pattys page with lepercans on them
6 Feb 18, 16:05

Pixie: yvw Claudette! Love and huggs my friend!
5 Feb 18, 17:00

Claudette: Thank You Pixie love you n many hugss starting to feel a bit better and escape sends her ty as well she's happy
4 Feb 18, 22:31

Pixie: Heather!!!! Hugs! luvs ya too...
4 Feb 18, 22:31

Pixie: Will do Claudette! Hugs and Loves hunni!
4 Feb 18, 17:48

Heather: Thank you as usual Pixie you save me!!! Love you
4 Feb 18, 17:41

Claudette: hi hunni how about a valentine on home page on funt