1 Jun 20, 05:25

Pixie: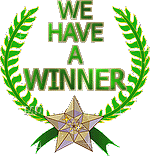 Congrats to Mary, tkg062060 and Sandy!!! Private Emails will be coming when I get home from work!
28 May 20, 15:48

Claudette: TY HOPE YOU ALL HAD A GREAT WEEKEND
26 May 20, 10:29

Nonie: Hope everyone had a great Memorial Day weekend.
22 May 20, 21:01

Claudette: also mdday4 missin line to list tourney thanks
22 May 20, 20:37

Claudette: PD MEMEMDAY3 MISSING NEAR END TO ADD TOURN MESSAGE TY WILL CHECK BACK IN TOMORROW
22 May 20, 16:29

jade: hugzzzz, you all are awesome
22 May 20, 16:28

jade: Good evening everyone, I sent in a league page request, I just wanted to make sure someone got it
21 May 20, 14:37

dennis: ty nonie the page was gr8 love them
16 May 20, 08:00

Pixie: Emailed you Winniedabest!!!! All fixed. thanks for letting us know!
16 May 20, 04:23

Winniedabest: Good Morning
ladies at Pixie Design. I was trying to post the Corona 5 page in honor of our unsung heroes, however the actual page posts as a diamond can anyone help?
9 May 20, 10:20

twettypat: wow love the owls ty
5 May 20, 20:13

twettypat: can you put dcrdevils plz
5 May 20, 20:12

twettypat: sent email not sure what i doing hope you get it ty once again
5 May 20, 20:03

twettypat: ty
5 May 20, 12:07

Nonie: Tweetpat email us at pixidesign3@gmail.com and i will send you a form to fill out for a tourney page hun.
4 May 20, 16:00

twettypat: i can put on my tours
4 May 20, 16:00

twettypat: tourney page as i hosts
3 May 20, 19:37

Pixie: twetty....are you asking for league page with owls?
3 May 20, 19:23

twettypat: any owl pages that r free i will orded pixie in near future just right now trying to get over brain injury operation
3 May 20, 07:33

Pixie: twettypat; are you wanting tourney pages or league pages?