Pixi Design Time (Pacific)


WE CAN ADD A DIGITAL OR ANALOG CLOCK IN YOUR CHATBOX LIKE WE HAVE HERE. THIS REPLACES THE FLASH CLOCKS THAT HAVE BEEN DISCONTINUED. THIS IS NOT AVAILABLE IN THE FREE CHATBOX.
22 Jan 21, 08:40

Pixie: Thanks Razzl!!!! I am so happy you love your page!!! That is our intention!!
22 Jan 21, 01:53

sizzlechest_420: love your pages, but how come i dont see deja vu in your list of leagues
21 Jan 21, 23:52

_RazzlDazzl_: THANK YOU sooooo much Pixie for the
page!! I have received many compliments from the players and I LOVE IT!!!
20 Jan 21, 21:20

Pixie: Rain.............You are so very welcome~~~~~Big Kisses to you too!
20 Jan 21, 21:19

Pixie: Awesome Micmon!!!
20 Jan 21, 18:42

Rain_Raingoaway: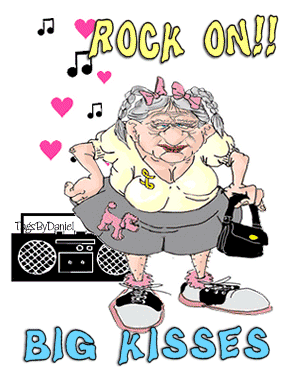 20 Jan 21, 18:40

Rain_Raingoaway: I just want to say THANK YOU sooo much Pixi!!... for all wonderful job you do, my pages are
...YOU ROCK HUN!!
19 Jan 21, 13:07

Micmon224: Hi! Just FYI --I posted the clocks info! TY!
18 Jan 21, 12:01

Azure: Would you please add the league to your league list Snappy Palz.. Awesome job on the page i got.. thanks so much..
14 Jan 21, 11:23

Micmon224: WOW
--4 Pixi, Nonie & Tiara! This is FAB NEWS! I'll be on Triilian today to get this..Dragonslayers = a paid CBOX account! TY!
13 Jan 21, 21:29

Pixie:
veenie!!!
13 Jan 21, 05:53

VaGurl:
12 Jan 21, 08:09

CLAUDETTE: your very welcome any time hunni
12 Jan 21, 08:08

CLAUDETTE: also grey ladder needs it also ty
12 Jan 21, 08:08

CLAUDETTE: veymany24 need place to add my game under pic..
11 Jan 21, 08:29

Pixie: Thank you LeXi!!! We so appreciate hearing this!
11 Jan 21, 07:11

LeXi: Hi Pixie, I just wanted to say that your Winter pages are just
!! :)
10 Jan 21, 21:47

Pixie: Thank you Claudette!!! I will get that fixed up! I really appreciate you letting me know as we have been trying to update all our pages...they can get missed easily. Love and Hugs
10 Jan 21, 19:56

carla: Just dropped in to wish you a Happy New Year!!!
10 Jan 21, 16:47

Nonie: momofdarkness we have not received anything please send us your league and what set you would like and we will get it out to you. Please include your league address and send it to pixidesign3@gmail.com